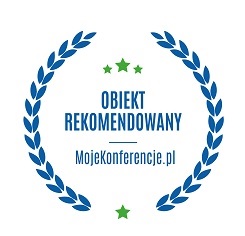 On the 2nd floor, there are four meeting rooms, providing the perfect conference space for you. You can use a system of movable partition walls to reorganise the rooms, depending on the space you need and the number of people attending a particular event.
Each conference room is about 100 sqm and you will find a multimedia projector, a sound system and Wi-Fi in all of them.
You can use a system of movable and soundproof partition walls to combine several rooms into one. The biggest room (the four units combined) is 405 sqm and can accommodate up to 500 guests, which makes it a perfect place to hold training sessions, conferences or banquets.
4 conference rooms, 100 m2 each (accommodating up to 100 people with theatre arrangement)
A system of movable and soundproof partition walls - several arrangements possible
A modern assembly hall totalling 305 m2 and accommodating 459 people (a theatre arrangement)
A service lift (2.10 m wide x 6.10 m long x 3m high) going up to the 2nd floor
Air-conditioning
Wifi
Flipchart
Projector
Public address system